Allie Cat

Allie Cat is a lifestyle brand based out of Southern California. Inspired by the golden age of skate and surf in the 1970s. Allie Cat offers womens clothing and accessories that have that perfect touch of tomboy charm. Every item is made to order with love in sunny California.






Brand Identity, Brand Expression, Print & Pattern, Apparel Design, Illustration, Photography, Web Design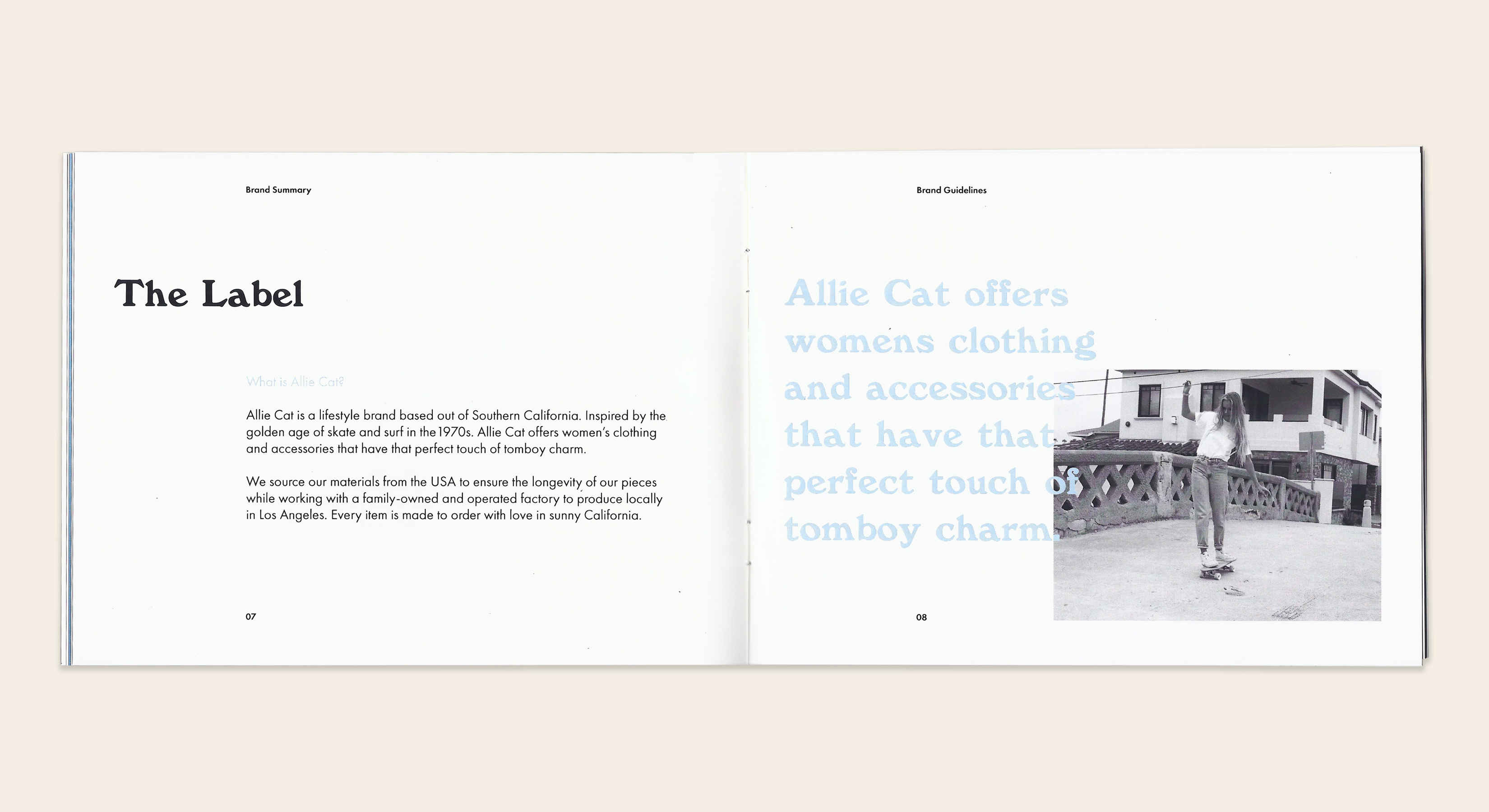 By definition, alley cat, refers to a cat that lives wild in a town. However our definition of the brand name Allie Cat isn't too far off. We were inspired by what we like to call "our girl".

Our girl refers to a young woman, an artist and a lover. An old soul with a young heart and an open-mind. She's a lover and a drifter. She is wild and collective all at the same time. Our girl is strong, feminine, fun and free.

"Inspired by coastal living and the ease of a California Summer."
Hand Embroidery on a vintage denim shirt
Handmade skateboard with custom grip tape